plastic toy printing machine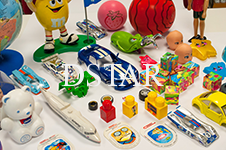 As we all know, toys are made of many different materials and processes. Today, we will talk about the production process of plastic toys.Plastic toys can be divided into different categories:
1.Inflatable toys, such as PVC balls, vaulting horses, etc.
2.Vinyl toys, such as babie dolls, animation doll toys, etc.
3.Injection plastic toys, such as car models, airplane models, LEGO doll toys, etc.
The production process of the above categories of toys is different, but the toy decoration will require a spraying process or a printing process. Among them, the pad printing process is the most commonly used.
However, how to choose a suitable pad printing machine according to the type of toy? DSTAR Machinery will share some of our experience with you. DSTAR Machinery has more than 20 years of experience in printing machinery production, and we have provided related printing equipment for many toy manufacturers .
How to select right model pad printing machine for plastic toy?
We have shuttle-type pad printers, turntable-type pad printers and rotary-type pad printers. The shuttle type pad printing machine is more convenient and quick to adjust, and the printing accuracy is relatively high. Secondly, there is no need to prepare too many toy fixtures to increase the printing cost. Thirdly, the price of the shuttle type pad printing machine will be relatively cheaper. For example, DX-P4S four Color shuttle pad printing machine, DX-P6S six color plastic toy printing machine with shuttle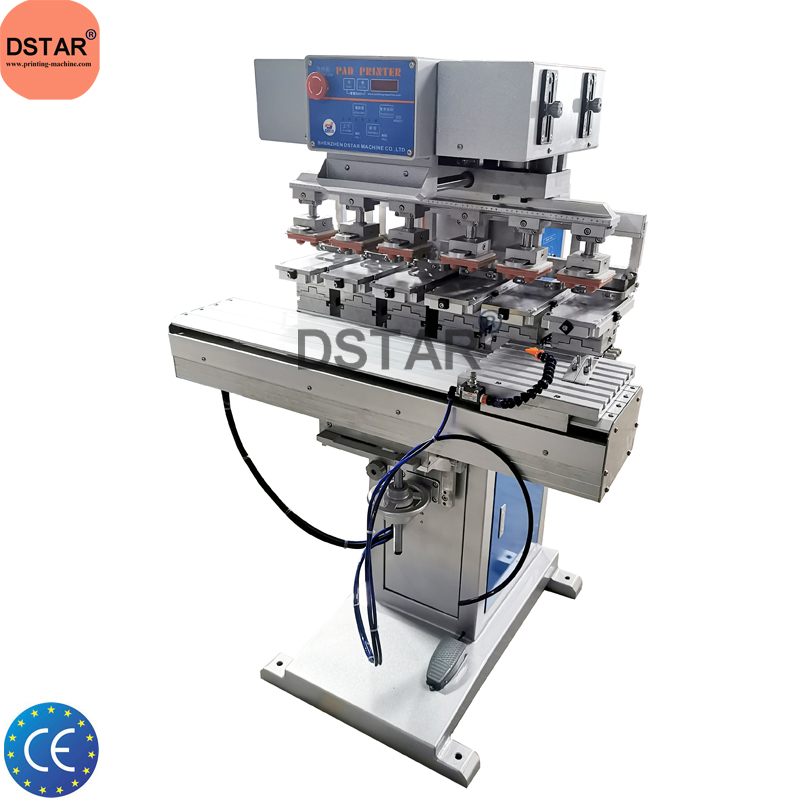 With the improvement of customers' requirements for printing quality, we can upgrade the configuration of some machines, such as replacing the traditional air cylinder with a servo motor to drive the shuttle table, and replacing the traditional IC circuit board with a PLC system. These upgrades make the machine operation more convenient Convenience, higher precision and faster efficiency.
Of course, there are also some toys that do not have high requirements for printing quality. Customers can choose a rotary pad printing machine. By installing multiple toy fixtures, the printing capacity can be increased. For example, DX-P4C four color toy pad printing machine with oval belt conveyor, DX-P6C six-color rotary pad printing machine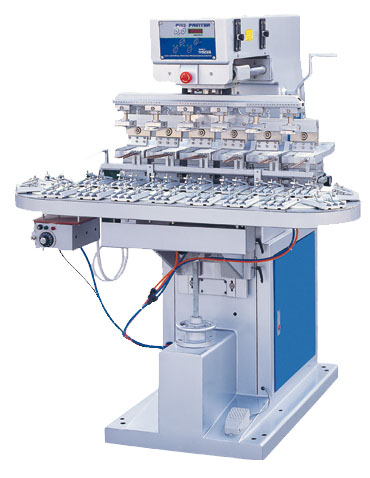 In addition, spherical toy products will use the multi-color spherical pad printing machine developed by DSTAR MACHINE company. This series of pad printing machines can print complete multi-color patterns on the entire spherical surface and automatically rotate the reverse side of the printing ball. For example, DX-B8C eight-color sphere Pad printing machine, DX-B10C ten-color ball pad printing machine.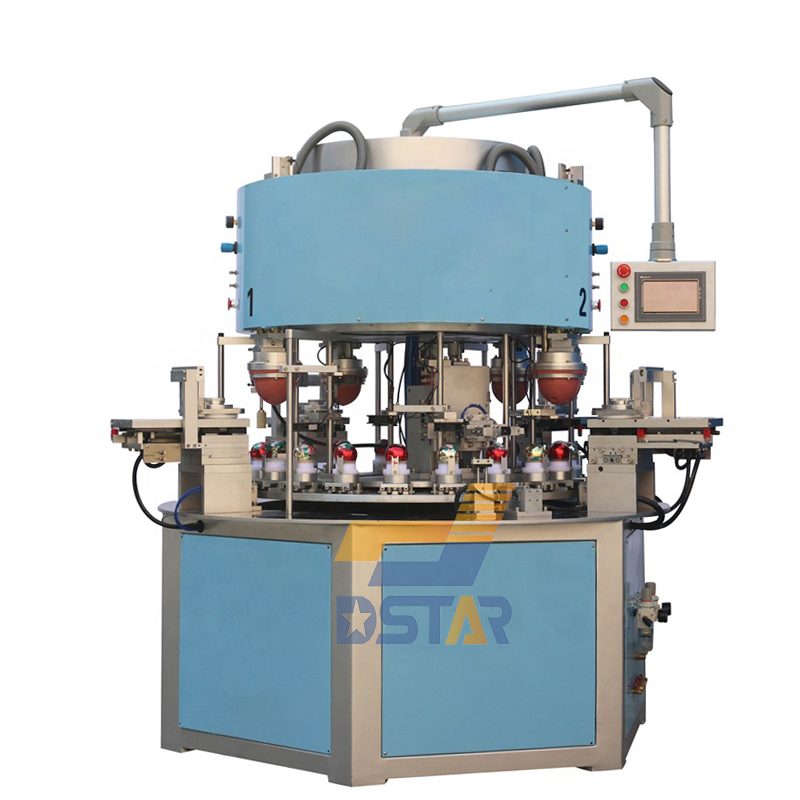 If you need to know more about toy pad printing machine information and machine details, please contact the relevant sales staff of DSTAR Machinery Company.