Automatic pad printing machine for ball pen clip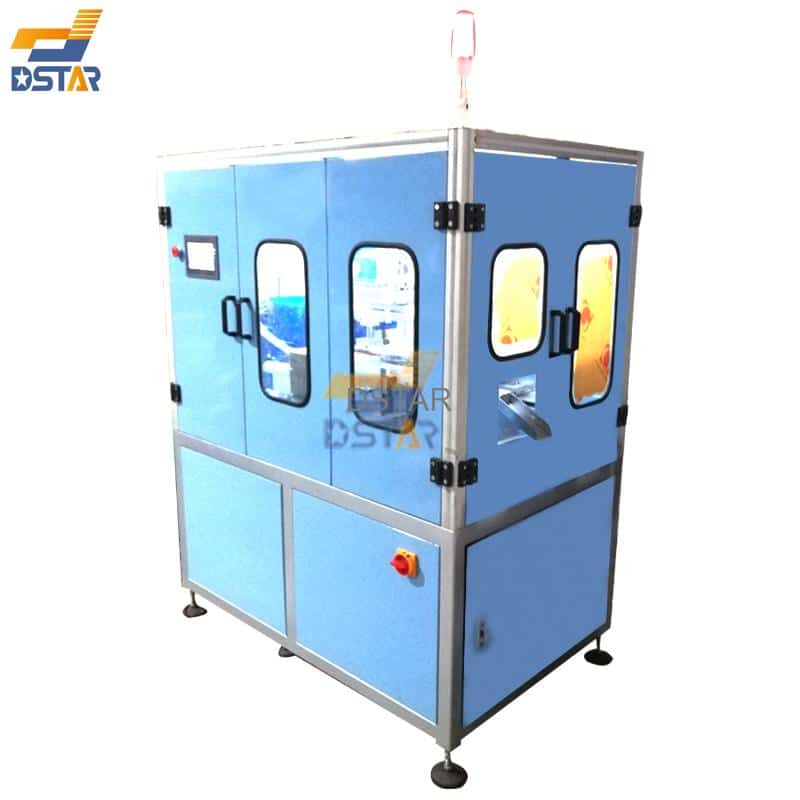 Model:DX-APP10 (sealed ink cup)
Printing color:1 color
Printing plate size:150*300mm
Ink cup size:¢130mm
Printing speed:9000-10000 pcs/hr
Air pressure:5-7 bar
N.W:450 kgs
Machine dimension:L165*W95*H180cm
Machine features:
1.Automatic feeding by vibrating hopper
2.Sealed ink cup system for saving ink and less ink volatilization
3.Automatic silicone pad cleaning
4.Automatic printing 6-12 pcs per printing cycle (the quantity is determined by clip molding)
5.Automatic hot air drying before unloading
What's pad printing?
Pad printing is one of the special printing methods. It can print text, graphics and images on the surface of irregularly shaped objects, and it is now becoming an important special printing. For example, the text and patterns on the surface of mobile phones use this printing method, as well as the surface printing of many electronic products such as computer keyboards, instruments, meters, etc., all by pad printing.
Pad printing supplies:
-Pad printing plate
-Silicone pad
-Doctor blade
-Disposal open ink well
-Pad printing ink
-Ink solvent
Pad printing samples: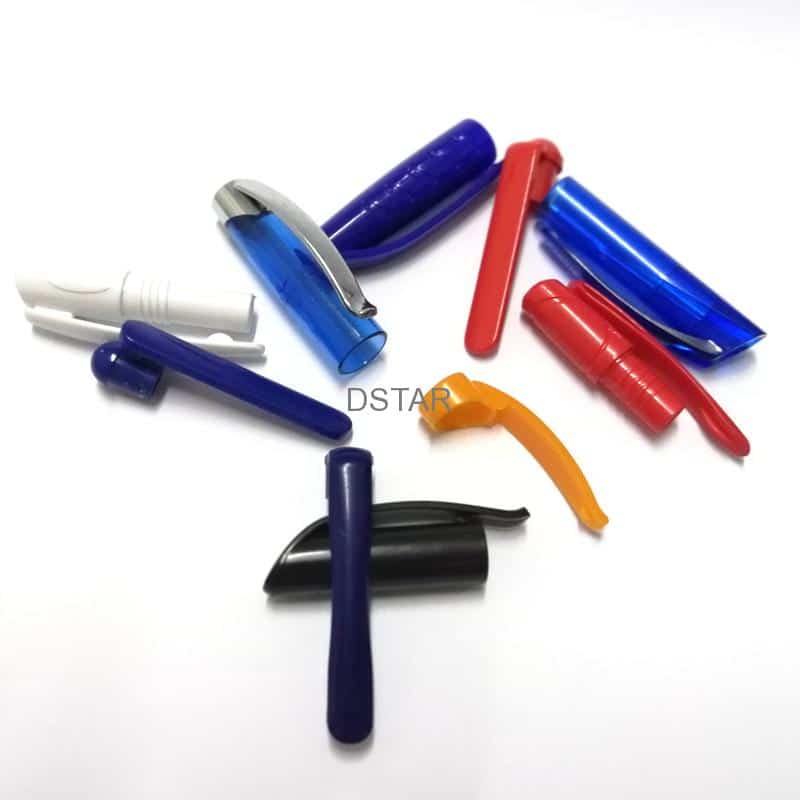 Difference between open ink well system and sealed ink cup system:
Dstar open ink well systems, the older method of pad printing, used an ink trough for the ink supply, which was located behind the printing plate. A flood bar pushed a pool of ink over the plate, and a doctor blade removes the ink from the plate surface, leaving ink on the etched artwork area ready for the pad to pick up.
Dstar sealed ink cup systems employ a sealed container which acts as the ink supply, flood bar and doctor blade all at the same time. A ceramic ring or tungsten ring with a highly polished working edge provides the seal against the printing plate.
FAQ
1.how to place order with your company?
please send online inquiry.Then our sales will reply offer to you. If customer agree with offers,companies will sign sales contract. Next,the buyer shall fulfill payment obiligation,dstar machine will start order production.
2.can you print samples for checking quality?
Yes,we can
3. is there operation training?
Yes,we provide free training in our workshop.
4. how long warranty of the machine?
1 year+lifelong technical supports
5. which payment item do you accept?
    L/C(100% irrevocable at sight)   or  T/T(30%deposit+70% balance before delivery)