Keyboard 1 color screen printing machine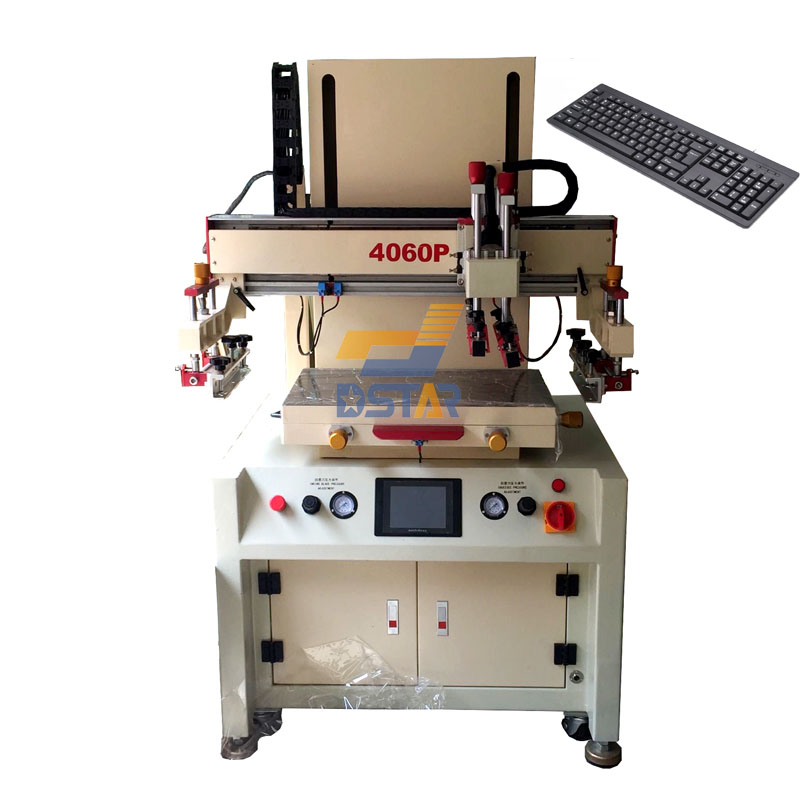 Product name:Keyboard 1 color screen printing machine
Model:DX-4060P
Printing size:35*45ccm
Table size;40*60cm
Screen size: 55*83cm
Product height:50cm
Printing speed: 800pcs/hr
Power:AC220V 50/60HZ
N.W:450KGS
Air supply:0.4-0.6 bar
Machine size:L*80*W102*H165cm
1.Vertical structure and electronic drive,PLC control system.
2.Cast aluminum processing for machine printing parts.
3.Machine speed and stroke can be adjusted under motor drive
4.There is manual test,single model and full automatic model for optional
5.automatic counter for printing
6.Independent machine lifting device.
7.It's equipped with sliding block.screws on right and left arm to adjust screen plate position
8.The angle for ink printing and ink scraping can be adjusted.
1.modify from electronic drive to servo motor drive
2.automatic feeding or unloading device
3.vacuum work table
4.touch screen control panel
1.screen plate
2.squeegee
3.ink
Screen printing machine applications:
such as PET, PVC, PE, PV, PP, BOPP film, which has been widely used in heat transfer label, adhesive sticker, Vulcanizing label, membrane switches, soft circuit board (flexible printed circuit ), printed electronics, control panels, graphics overlay, IMD (In-mold decoration label, IML, RFID antenna, FPC, ceramic decals, motorcycle helmet decals, nameplate, etc industry.
Pad printing machine is suitable for flat key press and concave key press,but screen just suitable for flat key press printing.