Pad printing machine(also called tampo printing machine) is a printing process that can transfer a 2D image onto a 3D object. This is accomplished using an indirect offset (gravure) printing process that involves an image being transferred from the cliché via a silicone pad onto a substrate.
Technical parameters
Model:DX-P12H (open inkwell system)
Standard printing plate size:10*100*150mm
Maximum printing plate size:10*200*150mm
Printing speed:1600 times/hr
Air pressure:5-7 bar
N.W:115 kgs
Machine dimension:L70*W45*H135cm
Packing:wooden case
Tampo printing machine consumables
Tampo printing plate
Silicone pad
Tampo printing ink and ink solvent
Work piece fixture
Ink blade(for open ink well system)
Sealed ink cup (for ink cup system)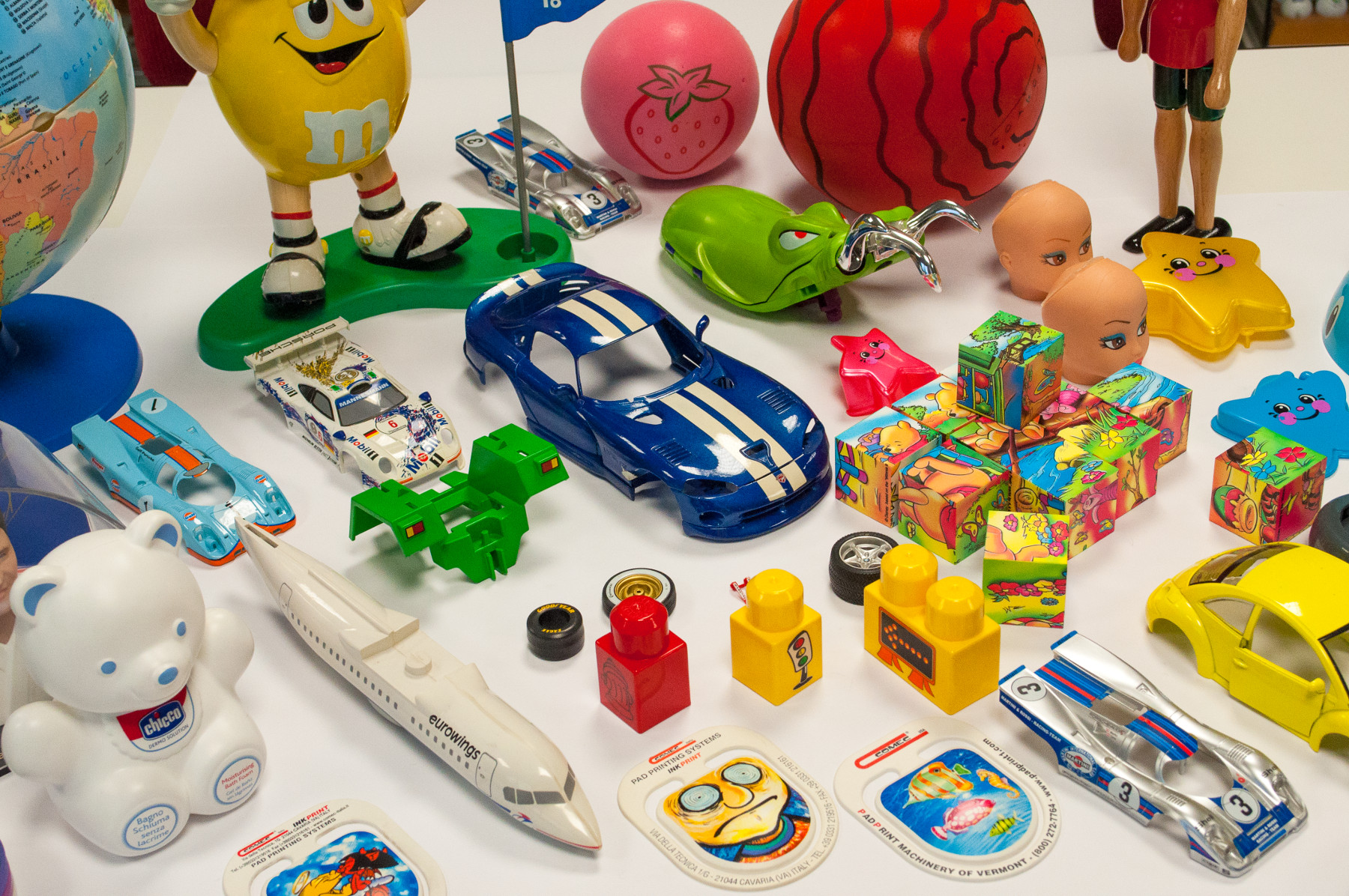 Tampo printing samples
Stationery industry printing
Textile printing
Medical supplies printing
Hardware printing
Electronic printing
Toys printing
Packing printing
Glass products printing
Difference between open ink well and sealed ink cup
Open ink well systems, the older method of pad printing, used an ink trough for the ink supply, which was located behind the printing plate. A flood bar pushed a pool of ink over the plate, and a doctor blade removes the ink from the plate surface, leaving ink on the etched artwork area ready for the pad to pick up.
Sealed ink cup systems employ a sealed container which acts as the ink supply, flood bar and doctor blade all at the same time. A ceramic ring or tungsten ring with a highly polished working edge provides the seal against the printing plate.