4 Color Pad Printer is an innovative and versatile machine that is capable of printing on a variety of objects such as plastics, metals, paper and fabrics. This machine is perfect for businesses that require fast, accurate and high-quality printing. It is easy to use, cost-effective and requires minimal maintenance.
The machine is a versatile and reliable machine that can print up to four colors in one pass, making it ideal for creating eye-catching and vibrant designs. It can also be used to print on objects such as mugs, bottles, coasters and more. The machine is equipped with an intuitive control panel and a range of pre-programmed functions, allowing you to quickly and easily create complex designs.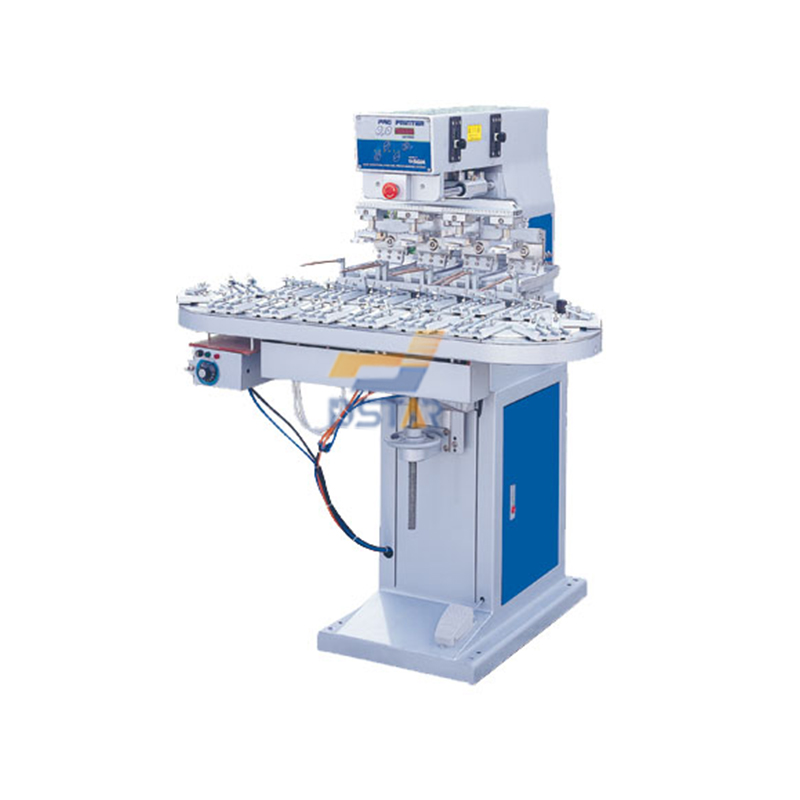 4 Color Pad Printer also features a unique and efficient security system that ensures that your designs remain secure and protected. This system includes a password-protected control panel, as well as locking covers that prevent unauthorized access and tampering.
The Pad Printer is also incredibly easy to maintain and clean. It features an automated cleaning system and requires minimal downtime for cleaning and lubrication. This means that you can keep your machine running smoothly and efficiently for longer periods of time.
Overall, the 4 Color Pad Printing Machine is an excellent choice for businesses that require fast, accurate and high-quality printing. With its versatile functions, intuitive control panel and efficient security system, it is the perfect choice for any business.
Printing consumables
Silicone pad
Pad printing plate(printing cliche)
Ink cup(for sealed ink cup system)
Ink blade(for open ink well system)
Pad printing ink and ink solvent