8 color plastic toy printing machine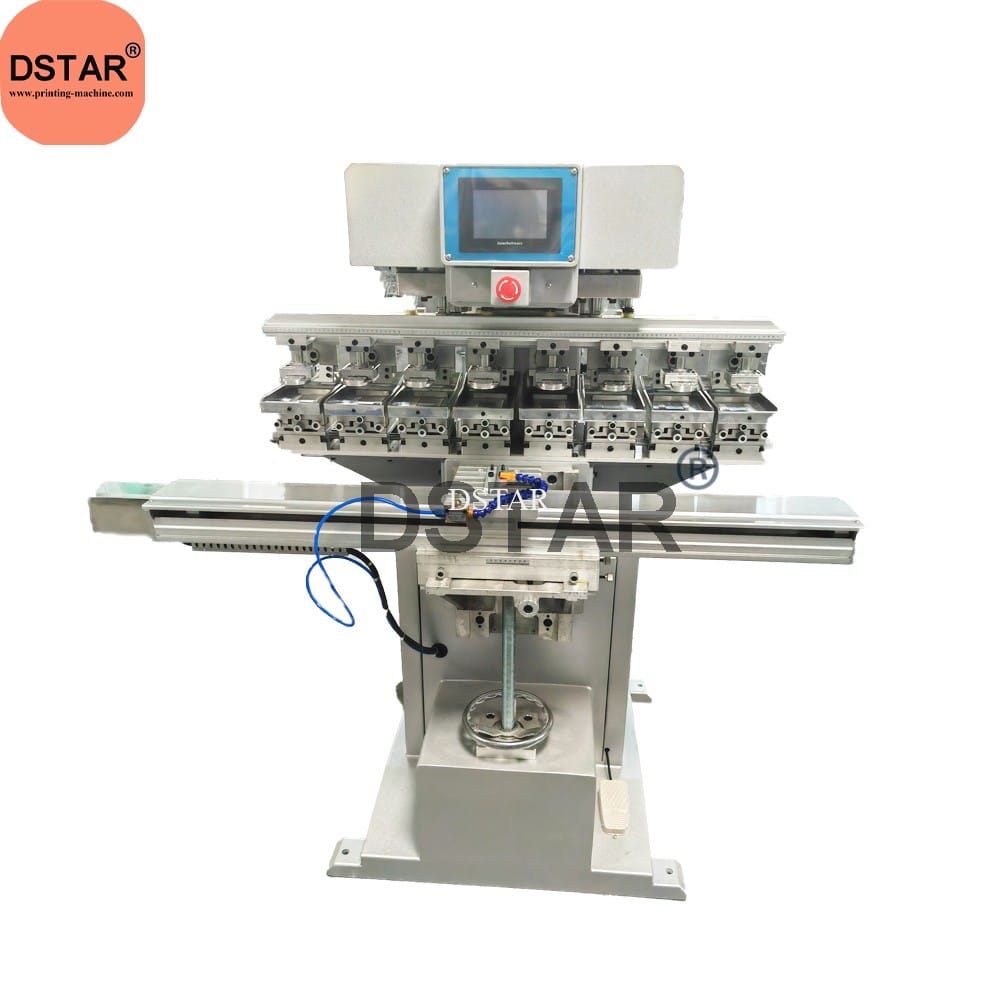 Product:plastic toy pad printing machine
Model:DX-M8S
Printing color:8 color
Printing plate size:100*250mm(ink cup system)
max 100*200mm(if open ink well system)
Ink cup size:¢90mm(sealed ink cup system only)
Machine size:L120*W95*H160cm
Packing size:L130*W105*H178cm
N.W:400KGS
Air supply:5-7 bar
Power:AC220V/100W
Pad Printing Machine brief introduction
1.This machine is upgraded with servo motor drive the sliding shuttle work platform.
2.Touch screen with friendly technical data page
3.Silicone pad pick up ink and printing ink vertical stroke(press pressure) is adjustable.
4.Each printing plate can be X.Y.R angle micro adjustment.
5.Silicone pad forward/backward and up/down speed is adjustable.
6.Both manual operate and foot pedal operate mode are available.
7.The machine program can be user defined for printing different color.Such as 3 color pad printing,4 color pad printing.
8.The program also can be set up to pick up ink twice and print 1 time to print thicker layer ink.
9.There are manual and semi automatic model.Manual mode means every working action need press button.Semi automatic(also named Automatic) means the machine will continuous working.The worker just need manually feed and unloading.
10.Sealed ink cup system can be available and eco environmental and save ink.
Sealed ink cup for ink cup pad printer
Silicone pad
Ink blade for open ink well pad printer
Printing plate
Fixture