Book edge polishing and gilding machine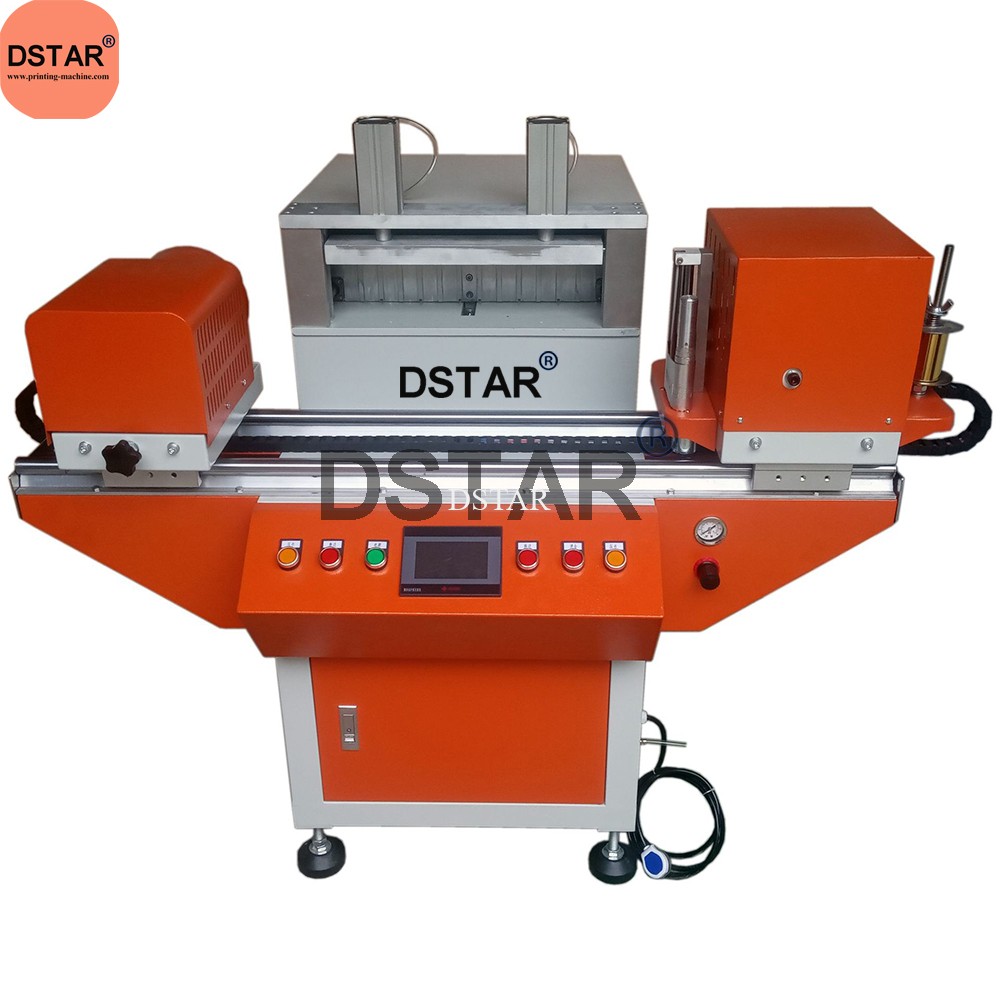 Machine technical parameters of book edge gilding machine
Product:book edge polishing and gilding machine
Model:DX-EG420
Brand:DSTAR
Condition:all new
Maximum work piece processing size:405*405mm
Minimum work piece processing size:50*50mm
Maximum edge gilding thickness:100mm
Working tempereature:0-260°C
Foil stamping(gilding) processing speed:3mins/ deck
Power:AC220V/50HZ/930W
N.W:158KGS
Machine size:L125*W110*H118cm
Packing:wooden case
Original:Shenzhen,China
This machine is suitable for side stamping of paper products such as cards, playing cards, notebooks, desk calendars, books, photo albums, etc., wood grain transfer or stamping on the sides of medals, wooden trays, high-density boards, etc., edge banding of frameless paintings, and sides of tiles , door side decorative seams and other seamless heat transfer printing process.
The equipment operation process is simple and recognized by the market. The machine is small in size, comfortable and simple to operate, and very convenient to maintain and adjust.
Machine features
Features
Touch screen control, directly input the product product, the push plate is automatically positioned, and the repeatability is 0.1mm.
Operate with both hands to press the product to be processed to prevent hands from being pinched.
Automatically dissipate heat after shutting down, and automatically cut off the power supply when the temperature of the hot stamping head drops below 50°C to protect and prolong the service life of the hot stamping glue head.
Pneumatic double cylinder compression.
Edge polishing
Electric sandpaper edging, external vacuum fan, no dust leakage.
The sandpaper is easy to replace, economical and practical.
Grinding motor overload protection.
Book Edge Foil stamping(gilding)
Automatic temperature control system, it only takes 15 minutes to heat up.
The telescopic hot stamping mechanism of the hot head can automatically recycle the hot stamping waste paper, which is simple and does not waste.
After putting in the book, it will automatically walk and stamp.
The foil stamping(gilding) pressure is adjustable, and the adjustment is simple and quick when changing materials.